Payments
Please use following options to settle invoices: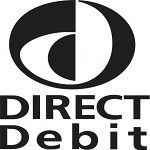 Direct debit payment
We encourage all our customers to pay the easy way! Setup a direct debit…
• Paying by Direct Debit saves you time – you only have to do it once.
• You are fully protected by the Direct Debit Guarantee.
• Any payments are taken approx. 3-5 days after each service is provided.
• Please contact us if you would like to spread your payments over the course of the year.
• We do not share your personal details with third parties
Please use your first line of address where we provide our services as reference in the box below.
Bank Transfer – please see your invoice for services provided for details.
Our postal address is:
Sparkling View
25 Makepiece Road
Bracknell
RG42 2HG