Please use following options to settle invoices: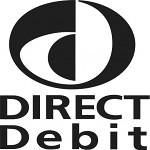 Direct debit payment
We encourage all our customers to pay the easy way! Setup a direct debit…
• Paying by Direct Debit saves you time – you only have to do it once.
• You are fully protected by the Direct Debit Guarantee.
• Any payments are taken approx. 3-5 days after each service is provided.
• Please contact us if you would like to spread your payments over the course of the year.
• We do not share your personal details with third parties
Please use your first line of address as reference in the box below.
Cheque payments
All cheque payments are to be made payable to Sparkling View and are subject to 50p surcharge due high banking costs.
Please note: We are looking to stop taking cheque payments in 2015 due to admin time that's involved and bank charges.
Please remember to enclose your address as well as invoice number on the reverse.
Please post to Sparkling View, 25 Makepiece Rd, Bracknell RG42 2HG
Bank Transfer
Details can be found in the left hand bottom corner on our invoices.Please use your first line of address or an invoice number as reference.