Fascia, soffit and plastic cladding cleaning
As all householders will know from bitter experience, gutter undersides, fascia boards and soffits are constantly exposed to weathering, road traffic grime and grease. These have always been a problem to keep clean, but Sparkling View's special high reach water fed pole system is ideal for cleaning these difficult-to-access units. In addition, this system allows us to thoroughly clean small or larger areas of plastic cladding (Upvc), ensuring a truly pristine appearance to the exterior of your property. To maintain and keep your PVCu components looking like new, we recommend an annual cleaning cycle. Without such expert attention, the result will be ingrained stains and unusual algae growth requiring restoration and additional expenditure. In some cases this may cause a need for replacement of gutters, fascia boards, soffits or cladding .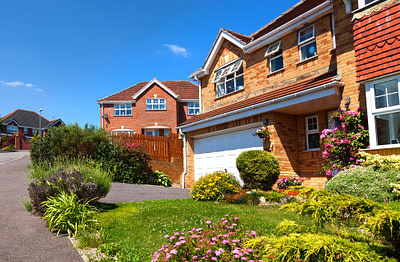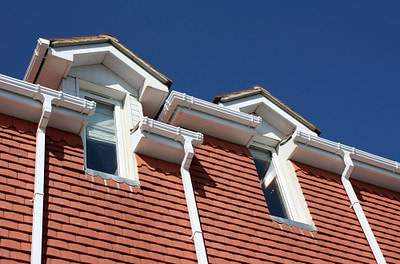 So don't delay. Spruce up your image and impress your neighbours, prospective buyers and tenants alike with our friendly and highly affordable PVCu cleaning service. As a part of our customer commitment we will also notify you about potential problems we identify during our work, including broken or cracked gutter brackets or joints.
Please ask us for a quotation. You'll be pleasantly surprised as our prices start from only £50 for a standard clean. We also offer premium service of restoring plastic surfaces to near new condition. Just ask for details.